Programs
Brochure
This page is the brochure for your selected program. You can view the provided information for this program on this page and click on the available buttons for additional options.
Wheelock West Africa History, Culture & Spirituality: Re-Tracing the Triangular Trade - Cape Verde, Ghana
Accra, Ghana;
Praia, Cape Verde
(Outgoing Program)
Featured: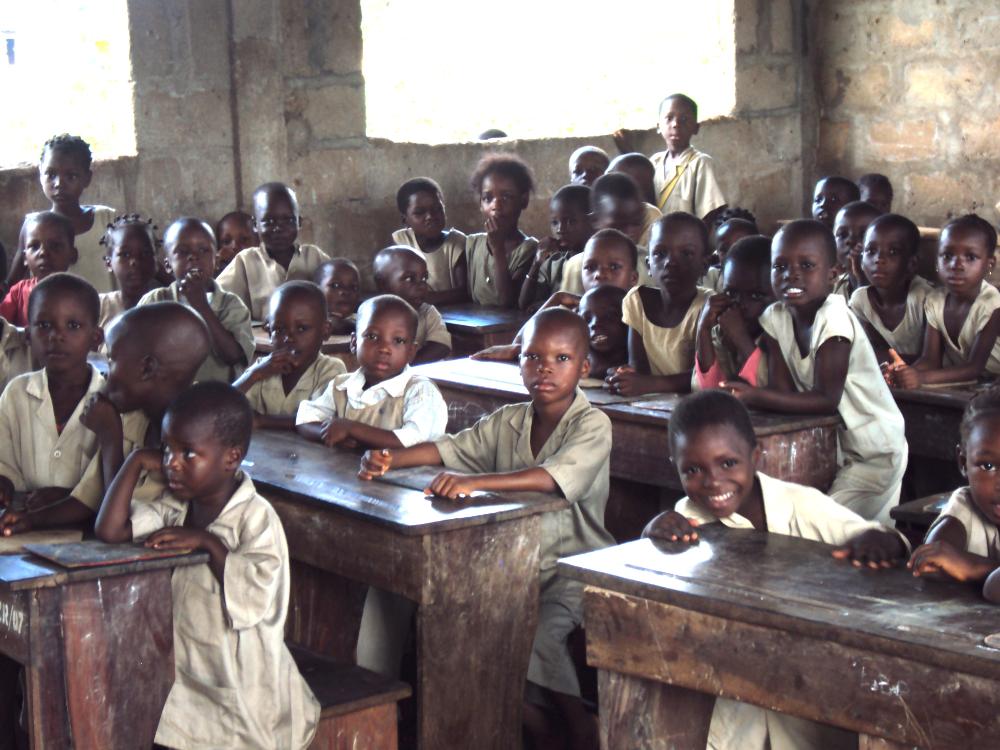 Travel Dates: 5/28//2015 - 6/13/2015
Price: $3,600
Course: AST 290
Credits: 4 undergraduate, 3 graduate

(Dates and prices subject to change)
This course is open to COF students.

The goal of this service learning project is to continue to build on Wheelock's long-term commitment and investment in international experiences for its students and faculty and its collaborations in West Africa, while contributing to bridging the knowledge-gap. In AST 290, students will teach English literacy at selected elementary schools and orphanages in Cape Verde and digitally capturing historic landmarks of the trans-Atlantic slave trade between Europe, Africa, and the Americas in Ghana, during a two and a half week trip to these countries. In addition, they will engage with local students to build on their skill capacity in digitally recording & documenting their storytelling tradition.
Program highlights include:
Students will make connections with local university students who will collaborate with them on the digital filming project.
Students will be involved in a service learning project which includes teaching English literacy at new international sites and digitally capturing historic landmarks of the trans-Atlantic slave trade between Europe, Africa, and the Americas.
Students will be involved in collecting and digitally recording historic sites and local oral accounts including the Fortress of Sao Filipe in Cape Verde and Cape Coast Castle Dungeons in Ghana. These innovative digital collections will be made into a documentary for use at Wheelock College and for inclusion at the "Ananse-Sem Digi-Story Institute," to be held at Cape Coast University in Ghana, summer of 2016.

Faculty Information:

Dr. Joyce Hope Scott is the Associate Professor of American Studies. Joyce Hope Scott teaches American popular culture, African-American & Caribbean literature, African American theatre, and an international service learning/travel course to Ghana and Benin. She has extensive background and years of experience in the countries of West Africa and in African history and culture. Her long-term commitment to internationalization of the American educational experience, as well as her general interest in the "multi-voiced narrative" of U.S. history, has led her to lecturing and research opportunities across the U.S. and in many countries around the world.

Dan Okyere Owusu is a Ghanaian born artist and filmmaker, and the Instructor of Video Production, Animation, Digital Design, and New Media Production at Wheelock College. He has worked with young people since the late 1990s in different artistic fields, such as visual arts, graphic arts, film and video, and more recently, 3d Motion Graphics. He comes from a family of Ghanaian educators and storytellers. He occasionally works with staff at the National Film and Television Institute in Ghana to continuously develop a Video Production major for NAFTI.


jscott@wheelock.edu •617-879-2403 dowusu@wheelock.edu


For more information on this and other International Service Learning Programs, contact Britney Rugman (brugman@wheelock.edu or 617-879-2457) in the Center for International Programs and Partnerships




There are currently no active application cycles for this program.